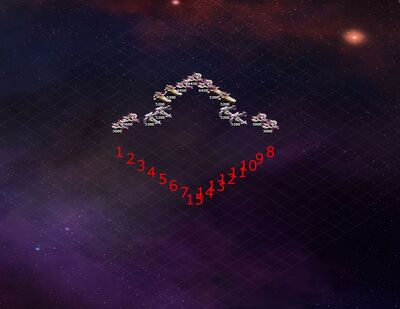 Planet M is rich in resources and sell resources to gain benefits. They also signed an agreement with the pirates to avoid offense from the pirates by offering the pirates some protection fees.However, the pirates have raised the protection fees time and again. So the two sides have not yet reached an agreement. Then the pirates have kidnaped the lord of planet M. It is of great urgency. Please rescue the lord.
Commander speed required to move first: minimum 351
Instances
Constellations Instances
Capricorn Constellation

Capricorn.C01  · Capricorn.C02  · Capricorn.C03  · Capricorn.C04

Aquarius Constellation
Pisces Constellation
Leo Constellation
Virgo Constellation
Sagitarius Constellation

Sagitarius.S01  · Sagitarius.S02  · Sagitarius.S03  · Sagitarius.S04

Libra Constellation
Taurus Constellation
Ad blocker interference detected!
Wikia is a free-to-use site that makes money from advertising. We have a modified experience for viewers using ad blockers

Wikia is not accessible if you've made further modifications. Remove the custom ad blocker rule(s) and the page will load as expected.