REDIRECT [[50
]]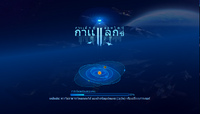 There is a rumored Brazilian version but the link hasn't been found yet.
Create blog post
Game News
The Galaxy Online II team will be taking our servers offline for maintenance from 00:00 to 01:00 (Server Time: GMT-5) on Mar 20.
We'd like to take th…


Read more >
See more >
Create blog post
Battle News
A war has erupted on the planet of tneen on April 17, 2014. The war began days after the merger between S06. Bootes and S01. Ursa Major. It still fea…

Read more >

On 2-3-13, 1:05 PM Server Time, The leading corps of S-01 Ursa Major (Kongregate Servers) came into conflict.

Backstory:

The two most powerful corps, M…

Read more >

Welcome to the War report of the recent clashes on PHSO6 Bootes

Peace

Peace was established between Ph top 4 corps (G.O.M. Drunkard, Noblesse, and Orai…

Read more >

This battle has been erupting for 1 week now as SF and allies get trapped in the South and West portals by the tanks of the defenders. There might be…

Read more >

A war has erupted on the planet of Vallesern of FairyTail (ID 14220) between the Panot and KAMA alliance on 25 July 2012. According to CuteMARK, the …

Read more >
See more >
Ad blocker interference detected!
Wikia is a free-to-use site that makes money from advertising. We have a modified experience for viewers using ad blockers

Wikia is not accessible if you've made further modifications. Remove the custom ad blocker rule(s) and the page will load as expected.