Essido
Skills:

Ship-based Expertise
| | |
| --- | --- |
| | 150 |
Essido used to be one of the top galactic pilots, but after an explosion in the aircraft he was flying, he became blind. Although he has undergone some of the most advanced medical procedures available, he holds a grudge against everyone. Using his knowledge of tactical fighters, he has lost none of the cunning he became famous for in his earlier days as a fighter pilot and has since used it to become a top ship-based weapon commander.
How to Obtain
Edit
This commander is only available as a reward for completing Restricted Instance 8 or higher, or very rarely as a free draw from the Command Center.
Ship-based Expertise

Increases the damage of Ship-based Weapons. Affected by the Accuracy attribute.
Commander's Chance to Trigger Ability
Edit
Note: The initial chance is the chance to trigger their ability when the total number of the related stats is 0. As the related stats increase, the chance to trigger commander ability will increase too. Click on the link to see a list and explanation of all Commander's Chance to Trigger Abilities.
The table shows the chance based on 500, 1000, 1500 and 1800 related stats.
Name
Type
Initial Chance
Accuracy
500
1000
1200
1500
1800
Essido
Skill
5%
8.42%
15.96%
19.89%
26.67%
34.43%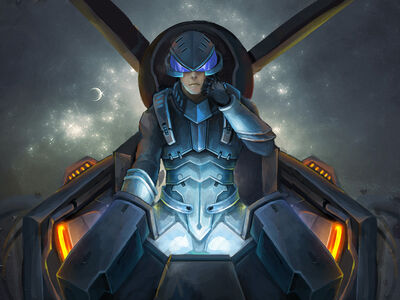 Ad blocker interference detected!
Wikia is a free-to-use site that makes money from advertising. We have a modified experience for viewers using ad blockers

Wikia is not accessible if you've made further modifications. Remove the custom ad blocker rule(s) and the page will load as expected.