Heloyce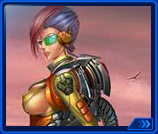 Skills:

Stability
| | |
| --- | --- |
| | 150 |
If you compared all the commanders in the service, Heloyce would rank as one of the most creative. Unlike other commanders, she uses a variety of tactics based upon her many experiences in battle. She maintains strict discipline among her crew and trains them to fight in formation while remaining nimble enough to dodge attacks.
Stability

Removes the formation penalty when a fleet is under attack and increases fleet stability. Affected by the Dodge attribute.
Commander's Chance to Trigger Ability
Edit
Note: The initial chance is the chance to trigger their ability when the total number of the related stats is 0. As the related stats increase, the chance to trigger commander ability will increase too. Click on the link to see a list and explanation of all Commander's Chance to Trigger Abilities.
The table shows the chance based on 500, 1000, 1500 and 1800 related stats.
Name
Type
Initial Chance
Dodge
500
1000
1200
1500
1800
Heloyce
Skill
30%
43%
77%
96.02%
131%
172.06%
Divine Commander
Edit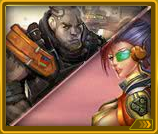 This Commander can be combined with other commanders to form a
Divine Commander
. The Combined Commander becomes a Divine Commander with special abilities. The following is a list of Divine Commanders that can be created with this Commander: