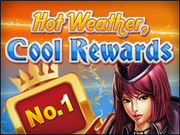 Special Event from 07/19/2011 to 07/21/2011
July is here and so is the hot weather. Escape the heat this summer with some cool events in Galaxy Online II!
Event Details
Edit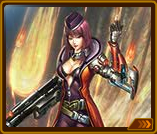 1. All players who consume
 30,000 during the event will earn a 3-Star Legendry Command card – Hellen (When attacking with this card, there is a chance your weapons will instantly reload, depending on your Accuracy and Electron attributes.)

2. The player who consumes the most GO II Mall Points across all servers during the event will also win a Life Boat – IV ! Open the Life Boat – IV to receive a random 6-Star Spell Commander card. Eligible players must consume a minimum of |Template:Mp|50,000}}.
Event Notes
Edit
1. Click here (http://go2.igg.com/event/consumption_rank/) to check out the TOP 20 consumers of GO II Mall Points, and see how many points you've consumed.
2. Points obtained from auctions won't be counted in this event.
3. The Hellen card and Life Boat will be sent to qualifying players through in-game mail within 3 working days of the event's end.
Related Links
Edit
Ad blocker interference detected!
Wikia is a free-to-use site that makes money from advertising. We have a modified experience for viewers using ad blockers

Wikia is not accessible if you've made further modifications. Remove the custom ad blocker rule(s) and the page will load as expected.