Instance
Edit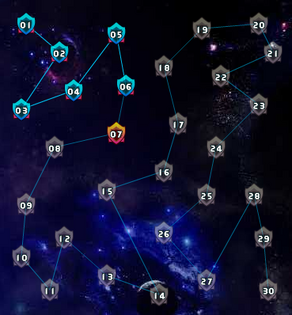 Instances are a very important aspect to the player. Here players fight against enemy A.I. ships to win
Treasure Boxs
that will either contain a prize of resources or a set of Blueprints.
Each Instance provides different challenges which get progressivly tougher at higher levels. However, completion of higher levels yields better rewards than lower levels.
Blueprints are level dependent meaning that only specific Blueprints can be acquired at certain levels
The following link is an interactive view of all of the instances, ships and information. A very useful tool.
Instances
Edit
Choose an instance: