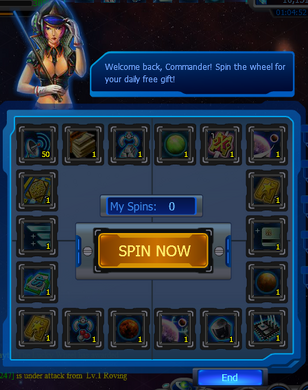 The Lucky Wheel allows to you win one of these items per day. You can spin this wheel once per day for free and can spin it more by using 5
Vouchers
or 5
Mall Points
, you may spin this wheel 2 additional times per day for free if you have an active
MVP Tool
.
It is often jokingly called "The Unlucky Rectangle" due to the very low drop rate for more sought after items (Super Commander and Legendary Commander in particular) and the fact that it's not a wheel but a rectangle.
Approximate Drop Rate (Currently)
Approximate Drop Rate (Pre March 7th 2012)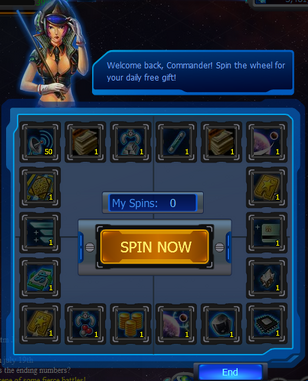 Ad blocker interference detected!
Wikia is a free-to-use site that makes money from advertising. We have a modified experience for viewers using ad blockers

Wikia is not accessible if you've made further modifications. Remove the custom ad blocker rule(s) and the page will load as expected.