Nick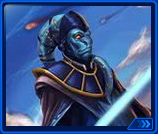 Skills:

Divine Intervention
| | |
| --- | --- |
| | 300 |
One of the most mysterious of commanders, Nick uses a series of unpredictable strategies to outmaneuver his enemies. Rumor has it he is endowed with an uncanny ability that makes him invulnerable in battle. He makes full use of this ability to trap and destroy his enemies, sending them fleeing in fear.
Divine Intervention

Has a chance to avoid damage. Affected by the Dodge attribute.
Commander's Chance to Trigger Ability
Edit
Note: The initial chance is the chance to trigger their ability when the total number of the related stats is 0. As the related stats increase, the chance to trigger commander ability will increase too. Click on the link to see a list and explanation of all Commander's Chance to Trigger Abilities.
The table shows the chance based on 500, 1000, 1500 and 1800 related stats.
Name
Type
Initial Chance
Dodge
500
1000
1200
1500
1800
Nick
Super
10%
17%
35%
44.88%
62%
82.36%
Divine Commander
Edit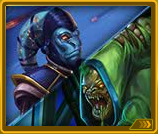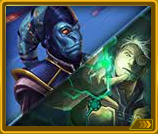 This Commander can be combined with other commanders to form a
Divine Commander
. The Combined Commander becomes a Divine Commander with special abilities. The following is a list of Divine Commanders that can be created with this Commander:
Related Events
Edit