Rayo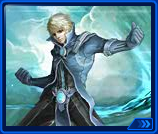 Skills:

Superior Command
| | |
| --- | --- |
| | 600 |
Rayo's battles are often said to be the playbook all Commanders should study. His most famous story took place 10 years ago, when a large pirate fleet attempted to plunder his Corps in a moment of weakness. Without aid or support from his superiors, Rayo quickly organized a counter offensive that beat back the invasion. A fleet commanded by Rayo will be unaffected by enemy commanders' special abilities if the total value of his 4 base stats exceeds that of the target commander.
Superior Command

Nullifies the effect of an enemy commander's ability if the sum of his Base Stats is higher than that of the enemy commander.
Commander's Chance to Trigger Ability
Edit
Note: The initial chance is the chance to trigger their ability when the total number of the related stats is 0. As the related stats increase, the chance to trigger commander ability will increase too. Click on the link to see a list and explanation of all Commander's Chance to Trigger Abilities.
The table shows the chance based on 500, 1000, 1500 and 1800 related stats.
Name
Type
Initial Chance
Related Stats
500
1000
1200
1500
1800
Rayo
Legendary
-
-
-
-
-
-
Divine Commander
Edit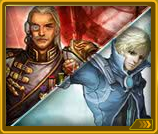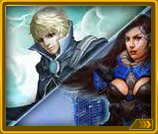 This Commander can be combined with other commanders to form a Divine Commander. The Combined Commander becomes a Divine Commander with special abilities. The following is a list of Divine Commanders that can be created with this Commander: