Reggie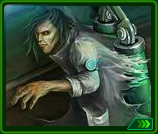 Skills:

Paralyze
| | |
| --- | --- |
| | 150 |
Reggie is an electronic engineer. His knowledge of AI systems technology has helped him survive many battles despite steep odds against him. He has also survived several assassination attempts. Reggie incorporates this technology into his attacks, enabling him to negate an enemy's abilities. This allows him to take down his foes without much resistance.
Paralyze

Has a chance to reduce the hostile Commander's attack power and block the use of his/her ability for the next round. Affected by the Electron attribute.
Commander's Chance to Trigger Ability
Edit
Note: The initial chance is the chance to trigger their ability when the total number of the related stats is 0. As the related stats increase, the chance to trigger commander ability will increase too. Click on the link to see a list and explanation of all Commander's Chance to Trigger Abilities.
The table shows the chance based on 500, 1000, 1500 and 1800 related stats.
Name
Type
Initial Chance
Electron
500
1000
1200
1500
1800
Reggie
Skill
8%
22%
62%
84.07%
125%
173.03%
Divine Commander
Edit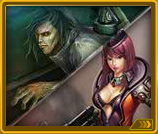 This Commander can be combined with other commanders to form a
Divine Commander
. The Combined Commander becomes a Divine Commander with special abilities. The following is a list of Divine Commanders that can be created with this Commander: