Rocky
Skills:

Brutal Strength
| | |
| --- | --- |
| | 300 |
Rocky is know galaxy-wide for his ferocity on the battlefield. As one of the few Commanders that stayed loyal to Carlos, he is one of the few who knows what Carlos has been up to. This trust is mutual as Carlos dissuaded Rocky from his pirating way many years ago. Carlos saw potential in Rocky's aggressive techniques and deployed him as his personal Commander in several conflicts.
How to Obtain
Edit
This commander is only available through events.
Brutal Strength

Each time Rocky's ships destroy all ships in a single fleet slot, his ships will double their attack power. (Can be stacked up to 8 times.)
Commander's Chance to Trigger Ability
Edit
Note: The initial chance is the chance to trigger their ability when the total number of the related stats is 0. As the related stats increase, the chance to trigger commander ability will increase too. Click on the link to see a list and explanation of all Commander's Chance to Trigger Abilities.
The table shows the chance based on 500, 1000, 1500 and 1800 related stats.
Name
Type
Initial Chance
 ?
500
1000
1200
1500
1800
Rocky
Super
??%
??%
??%
??%
??%
??%
Divine Commander
Edit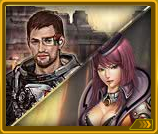 This Commander can be combined with other commanders to form a Divine Commander. The Combined Commander becomes a Divine Commander with special abilities. The following is a list of Divine Commanders that can be created with this Commander:
Ad blocker interference detected!
Wikia is a free-to-use site that makes money from advertising. We have a modified experience for viewers using ad blockers

Wikia is not accessible if you've made further modifications. Remove the custom ad blocker rule(s) and the page will load as expected.