Summa Cum Laude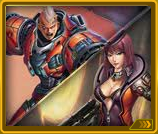 Skills:

Verdant Force
| | |
| --- | --- |
| | 600 |
This commander is a combination of Marcus and Hellen.
How to Obtain
Edit
Summa Cum Laude is currently available through the Virgo Constellation.
File:Summa Cum Laude Scroll.png
Verdant Force

Has a chance to be unaffected by the target's Shield, Shield Modules and Stability during an attack and instantly reload all weapons after the attack.
Affected by Accuracy and Speed attributes.
Commander's Chance to Trigger Ability
Edit
Note: The initial chance is the chance to trigger their ability when the total number of the related stats is 0. As the related stats increase, the chance to trigger commander ability will increase too. Click on the link to see a list and explanation of all Commander's Chance to Trigger Abilities.
The table shows the chance based on 500, 1000, 1500 and 1800 related stats.
Name
Type
Initial Chance
Accuracy and Speed Stats
500
1000
1200
1500
1800
Summa Cum Laude
Divine
15%
21.25%
40%
51%
71.25%
96%
Ad blocker interference detected!
Wikia is a free-to-use site that makes money from advertising. We have a modified experience for viewers using ad blockers

Wikia is not accessible if you've made further modifications. Remove the custom ad blocker rule(s) and the page will load as expected.